The physical exhibition of my work opened at the Hull Independent Photography Gallery at Creative and Cultural, 64 Prospect Street, Hull HU2 8PN on 14 December 2021 and runs until the end of January 2022.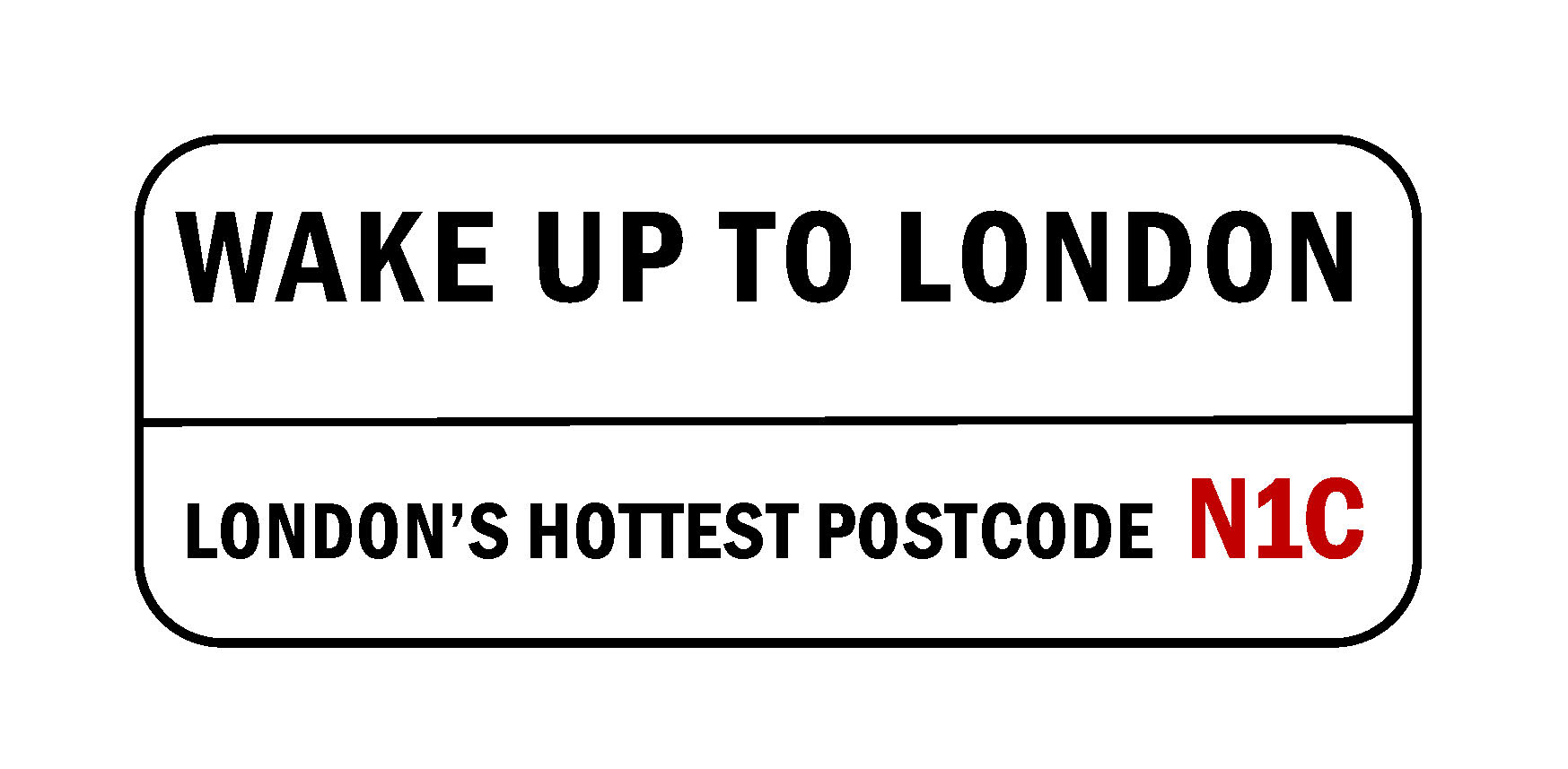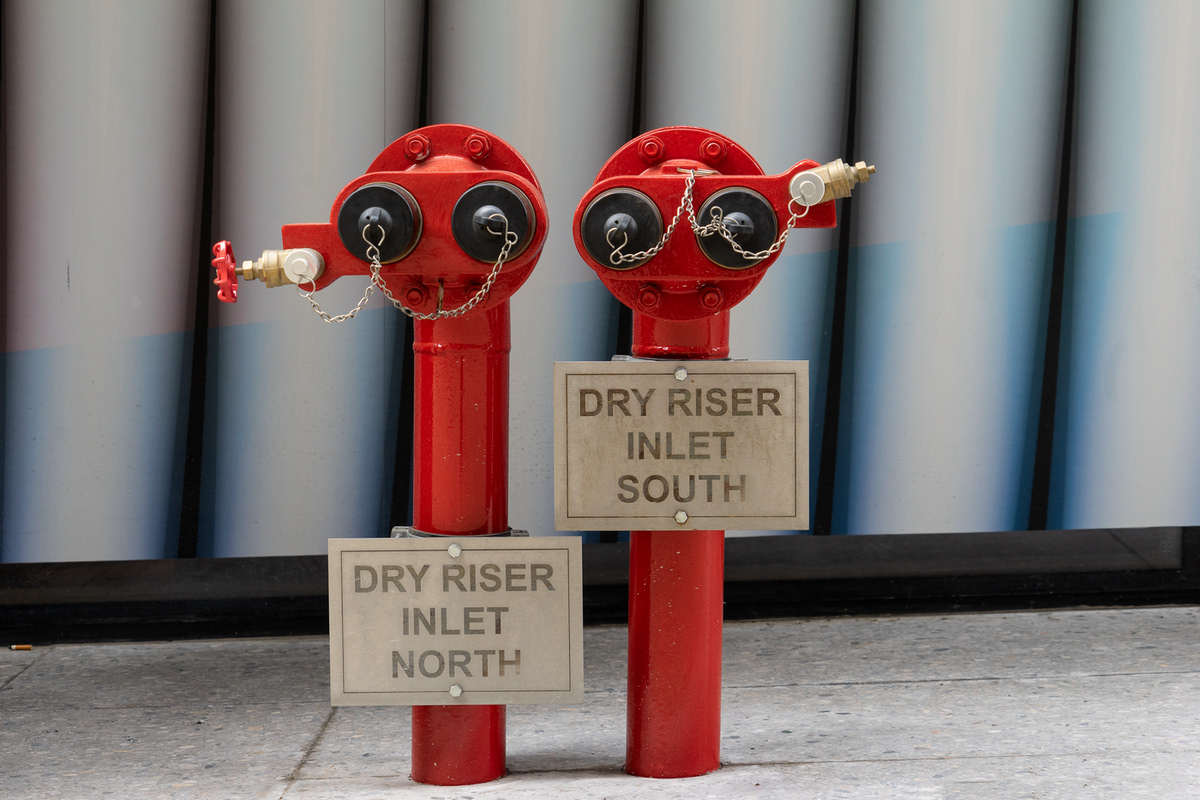 Wake up to London is part of a long term project on the transition of King's Cross Central, a former industrialised and rundown area of North London, into an extensive mixed-use site that includes the revamped King's Cross and St Pancras International Stations. It contrasts the computer-generated imagery on the development hoardings together with the text found in the developer's brochure:
King's Cross - A Photographic Essay
with what I discovered on numerous walks and photographic shoots in 2018 and 2019
Marketing media described the area, with its own postcode N1C as "London's Hottest Postcode"..
As you walk round the exhibition I would like you to think about where you are and what you see. Is it a utopia promised by the developer/planners and local government officials or is it something else?
Working in local government and finance through the 1990s opened my eyes to how regeneration projects are procured, designed and built and what can happen post-development.
My aim is to demonstrate how current planning legislation/government policies are affecting the ways we live work and play and that these are increasingly being compromised through the outsourcing and privatisation of both urban and green spaces.
The seeds of this project were sown during an Open City Architectural Renaissance Tour in May 2018.  I  found further inspiration in the Urban Photographer Gill Golding's work on King's Cross entitled 'Welcome to the Fake'.
Hazel Bingham January 2022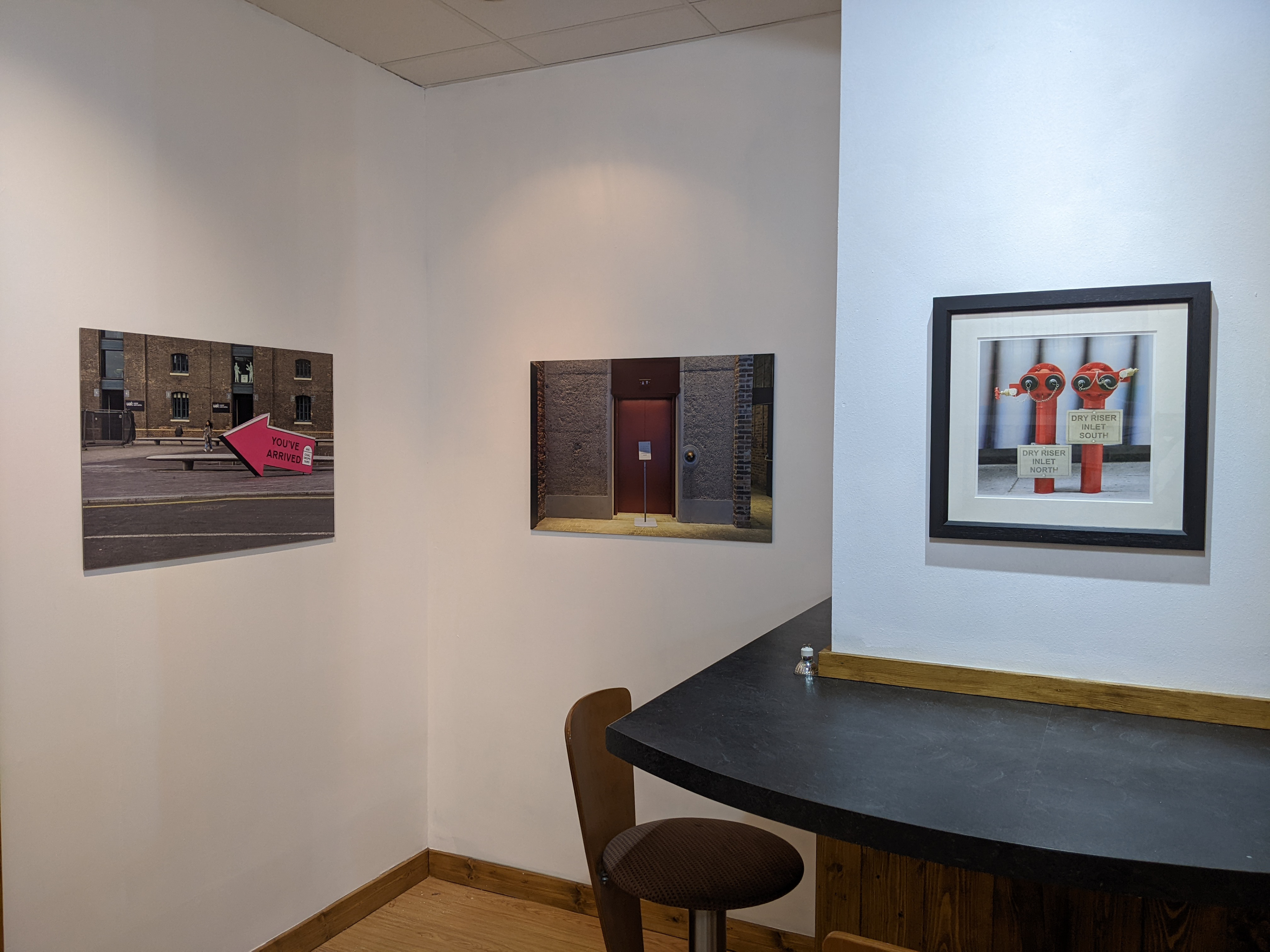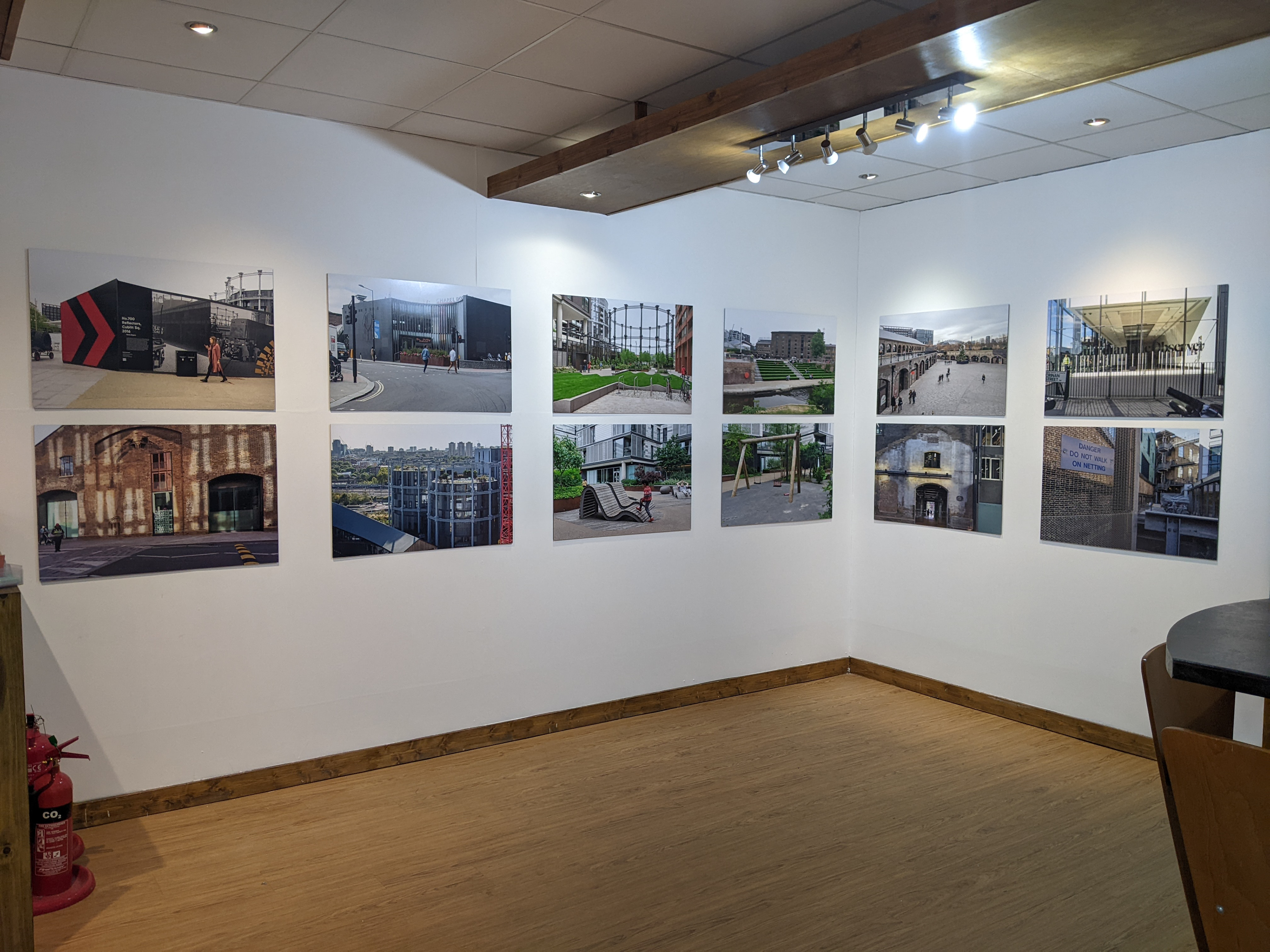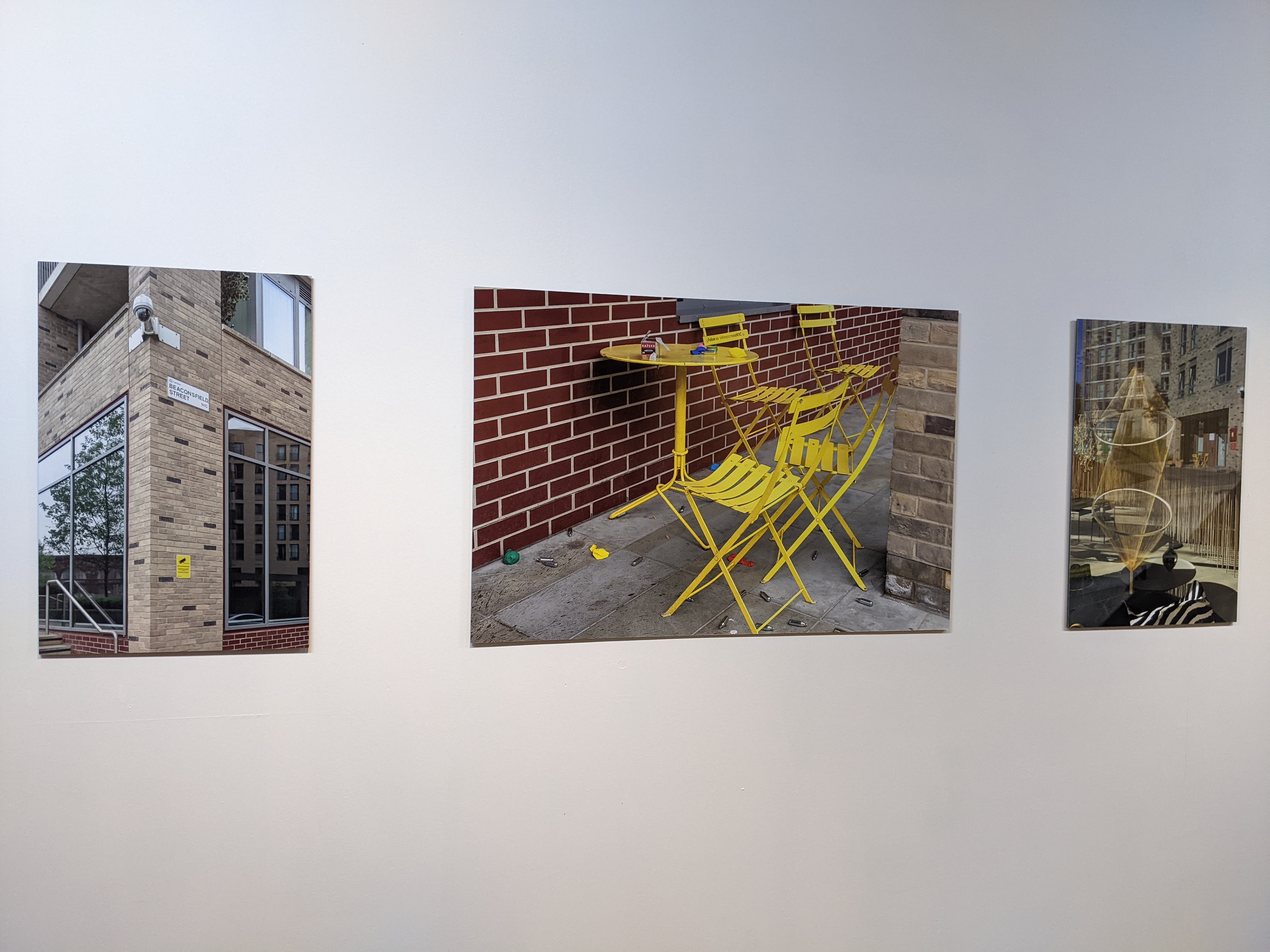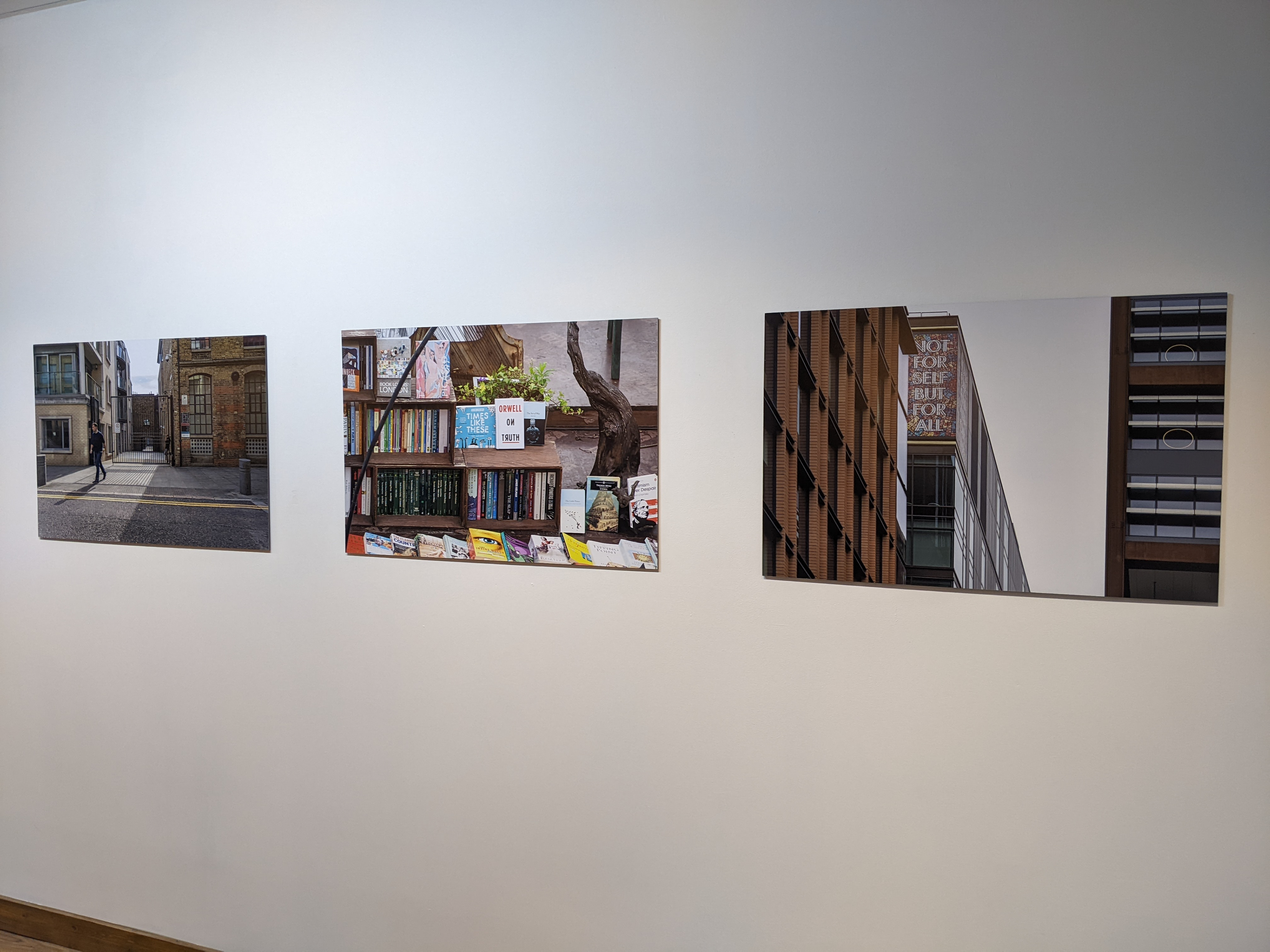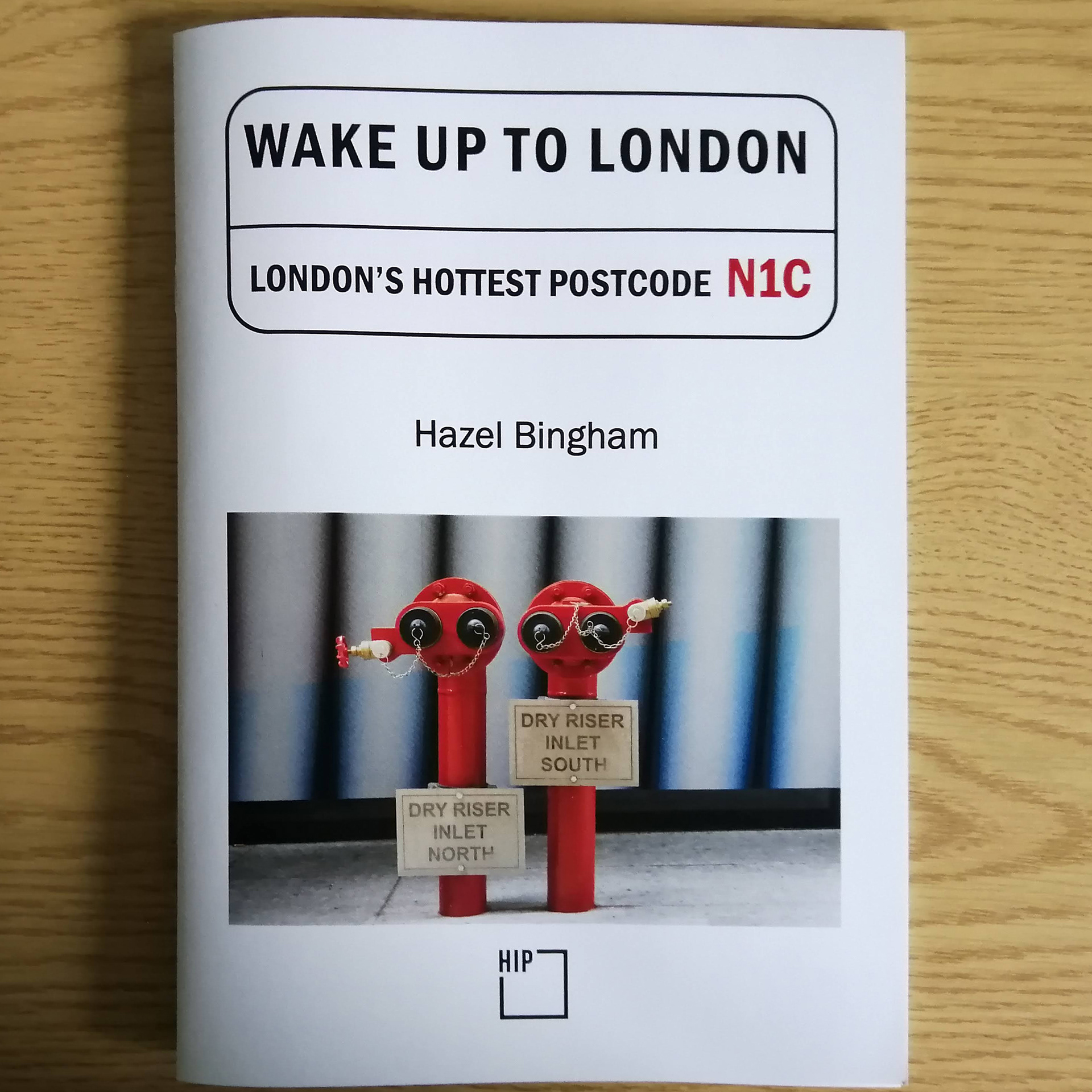 Images above were taken by Riley Swann a Volunteer at the HIP Gallery
King's Cross A Photographic Essay
A world that begins or ends with trains or Paris.
A world where people live and work, stroll and play,
eat and drink or simply create amazing things.
This is the land of the Gasholders.
A land of diversity, of surprise, of delight.
At the heart of King's Cross are the restaurants and cafes,
the fountains and trees of Granary Square,
all fed by the width and drama of King's Boulevard.
A square and stage that is forever changing, evolving, performing.
This is a world where great books, scripts and scrolls hold hands
with art, with fashion, with dance.
It is the incubator of the future and the passion of unfettered talent.
Living a life rich with fingertips in the future.
A life of markets and meanderings, of undiscovered parks,
of delightfully revisited pleasures.
A place brimming with international flavours; squares;
of shops and bustling, of concerts and community;
a place to potter, a place to enjoy.
A place connected by canal, of galleries and gardens,
of homes and families - a place to live, a place to love.